Jury members of
The other contest jury members will be added as well.
Jury members of Neighborhood integration & Impact contest (22 - 23 July 2019.)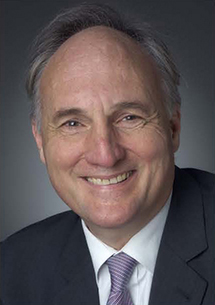 Name: Peter Droege
Title: Professor
Organization: Liechtenstein Institute for Strategic Development
Nationality: German
Peter Droege is an international urban sustainability expert and experienced mind on advanced urban policy, management, transport policy and strategy, urban design, city and regional planning and renewable infrastructure development – and the director of the Liechtenstein Institute for Strategic Development. He is the President of EUROSOLAR, the European Association for Renewable Energy, General Chairman, World Council for Renewable Energy, holds a Conjoint Professorship at the University of Newcastle's School of Architecture and Built Environment and has developed a Chair for Sustainable Spatial Development at the University of Liechtenstein.
Peter Droege's academic career stretches from the School of Architecture and Planning at the Massachusetts Institute of Technology (MIT) and his position at the University of Tokyo as Urban Development Engineering Endowed Chair to his position as Lend Lease Chair and Professor of Urban Design at the University of Sydney, to the University of Liechtenstein.
Award winning author and editor of seminal books on city futures, resilience, regenerative design, energy and climate.
Peter is Special Advisor to the 2019 REN21 Renewables In Cities Global Status Report. A recipient of the European Solar Prize, he not only produced the major textbook on space and IT, Intelligent Environments (Elsevier 1998), but also has become an influential author and editor of seminal books on transforming the urban system: "The Renewable City" (Wiley 2006), "Urban Energy Transition" (Elsevier 2008), "100 Percent Renewable" (Routledge 2012, Earthscan 2009), "Climate Design" (ORO Editions 2010), "Regenerative Region" (Oekom 2014) as well as chapters in the new "Handbook of Architectural Theory" (Sage 2011), "Encyclopedia of Energy" (Elsevier 2004), "The New Blackwell Guide to the City" (Blackwell 2011), "Sustainable Urbanism and Beyond" (Rizzoli 2012), and "Superlux" (Thames and Hudson 2015). These findings and ideas combined with his projects led Peter to serve as sustainability innovation advisor to the City of Zurich's Urban Design Department, Principal Advisor to Beijing's Municipal Institute for City Planning and Design, be elected as President of EUROSOLAR, appointed as General Chairman of the World Council for Renewable Energy, and be invited as inaugural Selection Committee member of Masdar's Zayed Future Energy Prize. In June 2016 Peter was commissioned by the world' largest science publisher, Elsevier, to develop a second edition of his 2008 bestseller, Urban Energy Transition: From Fossil Fuel to Renewable Power. It was released in August as the 700-page global handbook 'Urban Energy Transition – Renewable Strategies for Cities and Regions'.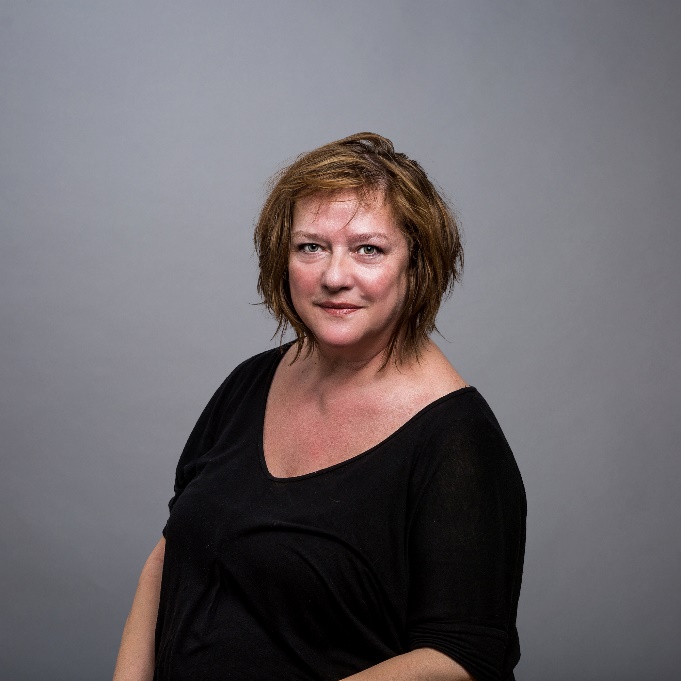 Name: Judit Halmágyi, DLA
Title: Lead Architect, Urban Development Expert
Organization: ZHJ Architects
Nationality: Hungarian
Architect DLA, Designer, Urban Development Specialist, Member of Europan Hungary since 1994, of which she was the Hungarian director from 1996 to 2008.
Between 2006 and 2010 she was a representative of Metropolitan City Development and Cityscape Protection of Budapest, responsible for the programming of energy efficiency projects, while being a Mediator for the Danube Strategy. 2008-2010 Permanent Representative of Local and Regional Authorities to the City of Budapest in the European Council, responsible for culture, construction and social affairs. In 2007, he received a DLA Scientific Degree at the University of Pécs. Her area of research is Architecture as an emergent process. 1989-2001 she was a lecturer at the Department of Residential and Public Building Design, at the Budapest University of Technology. Between 2001-2004 she was a member the diploma jury for the BA, MA and DLA programs at the University of Pécs. She is currently a leading architect designer for ZHJ Architects, a satellite architectural atelier and creative workshop. She is a member of District Architectural Design Council in the 13th district of Budapest, also lecturer and associate professor at Budapest Metropolitan University, with a focus on environmental culture and interior design. She is also head of the Master of Architecture. Since 1986 he has been a member of the Hungarian Chamber of Architects.
Some of the awards and recognitions she gained:
DLA és PRO Achitecture Award,
Budapest RENO UDVAR 1st prize,
2010 Expo 2010 Shanghai Purchase Prize,
2008-I love Budapest-Purchase Prize,
2007 EEA Budapest- Rotterdam Hamburg Elbe estuary Masterplan,
2005-Gelse Spa,
2004 Koppenhága Kroejeds Platz 1st Prize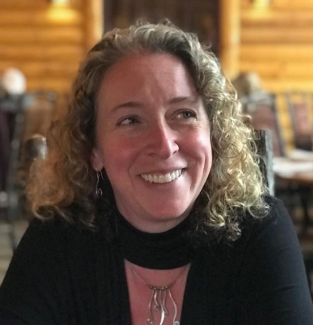 Name: Stacy Kuiper Hunt
Title: President and Co-Founder
Organization: Confluence Communications
Nationality: American (USA)
Stacy Kuiper Hunt is President and Co-Founder of Confluence Communications. Confluence Communications provides communications, outreach, and special event support to organizations who strive to improve the world in which we live, with a significant number of clients in the energy efficiency, renewable energy, and buildings sectors.
For nearly 20 years, Stacy has focused on working with public and private sector energy efficiency and renewable energy programs to create effective outreach, communications, stakeholder and sponsor engagement, and special event programs. She has a strong working knowledge of sustainability, building science, energy efficiency, renewable energy, and urban planning. Stacy has worked extensively with the U.S. Department of Energy, National Renewable Energy Laboratory, Oak Ridge National Laboratory, as well as private-sector businesses. Currently, Stacy acts as senior program manager for all of Confluence's programs, and acts as a senior consultant to the U.S. Department of Energy, the U.S. national laboratory system, and the Colorado Secretary of State's Office. Stacy has worked on the U.S. Department of Energy Solar Decathlon since 2013, and is currently Solar Decathlon's Sponsorship Manager (Design and Build Challenges), and Event Producer for the Solar Decathlon Build Challenge 2020, which will be based in Washington, D.C.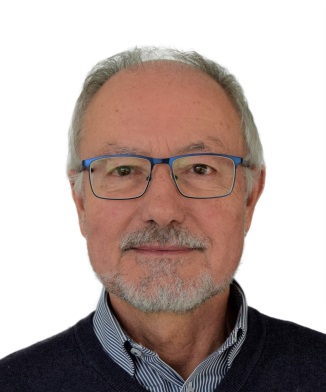 Name: Ove Christen Mørck (Moerck)
Title: Senior Advisor, Dr.
Organization: Kuben Management A/S
Nationality: Danish
Ove C. Morck has worked with planning and implementation of Energy Conservation and Renewable Energy integration in buildings and environmental issues since 1978. First as a researcher at the Danish Technical University (DTU), later at Cenergia Energy Consultants (Cenergia) and at Kuben Management, where he undertaken project leadership of a number of planning and implement¬a¬tion projects nationally and internationally. Ove has a profound knowledge on energy conser-vation and renewable energy technologies suitable for the built environment. He holds a MSc from Copenhagen University and a PhD from the DTU. Ove was a co-founder and director of Cenergia.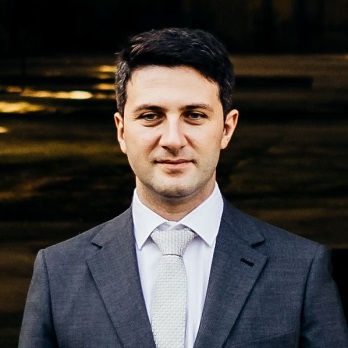 Name: Adrian Pop
Title: Architect
Organization: ADP architecture office | green building
Nationality: Romanian
Adrian Pop is an architect and a sustainability consultant managing his own practice, ADP.
He was the fundraising & communication manager of the PRISPA team, representing Romania at Solar Decathlon Europe 2012, in Madrid. After that, he design and managed the construction of a community center for a poor community, a building made of local materials and technics (wood structure, straw bales, clay plaster, single cover etc.), employing people from the community and involving them in the design and operation of the building. It is an energy positive building, water and gas independent. The project received several awards at the Transylvania Architecture Biennale 2015 and Romania Building Awards 2016.
Adrian Pop and his team redesigned 50 courtyards in 3 districts of the Satu Mare city, where old garages have been demolished and space has been redesigned to fit parking lots, pathways, green spaces, and leisure facilities. The focus of the project was improving the mobility through encouraging better walking infrastructure and improving the attractiveness of the public spaces, therefore reducing the need for personal cars.
ADP also designed several community and sports centres in Romania.
Adrian Pop's practice is also focused on sustainable consultancy, working on the major projects in the region. They provide the environmental studies for improving the original design (thermal comfort, acoustic comfort, daylighting, energy modelling, life cycle assessment, life cycle costing, accessibility strategy, travel plan, ecology reports and biodiversity plans etc.) and consultancy for reducing the construction works' impact on the environment. He was involved in the development of more than 40 projects in the last 6 years, being the sustainability manager of the highest rated BREEAM certified project in Romania - VOX Technology Park.
Adrian Pop has written the design brief for a recent architectural competition for a sustainable extension of the Cluj County Council headquarter and he is preparing an international architecture competition for a science museum in Cluj-Napoca.
He is also a design tutor at the Faculty of Architecture and Urban Planning in Cluj-Napoca.
Jury members of Engineering & Construction contest (23 - 24 July 2019.)

Name: Alireza Afshari
Title: Professor
Organization: Aalborg University
Nationality: Swedish
Short bio: Alireza Afshari is a full professor at the Danish Building Research Institute, Aalborg University and he is leader of Research Group of Heating Ventilating and Air-Conditioning. The vision of his research group is to provide energy efficient solutions for improving atmospheric climate and thermal conditions in buildings.
The solutions are based on development of new technologies for ventilation, heating, cooling and air cleaning including control of the systems. Buildings included are office buildings, institutions and schools as well as residential buildings comprising both existing and new buildings. Energy efficiency is considered not only in terms of reduced energy use, but also in terms of management and optimization of energy use in time, e.g. through the use of Smart Grids and bidirectional district low-temperature-heating/high-temperature-cooling systems. The research group contributes to providing research based knowledge to the authorities e.g. in relation to the Danish Building Regulations, collaborate in EU-projects and contribute to the exchange and the transfer of knowledge within various IEA Annexes. The research group includes PhD students and post docs, and contribute to the teaching at various courses at AAU. During the completed research projects and his PhD studies, he has published 39 papers in scientific peer reviewed journals with 1515 citations. In addition, he has published 76 papers in peer reviewed conferences. His recognized knowledge and expertise in the fields of Heating, Ventilation, and Air Conditioning, plus his publications, his international participation in several committees and boards, as well as his international reputation, have all contributed to his selection as the chairman for ISIAQ Scientific and Technical Committee (STC22); to being invited as speaker at international conferences such as ISO; to invitations to serve on dissertation committees e.g. at DTU and SINTEF; invitations to be a visiting professor and researcher, e.g. at Tsinghua University Beijing and Concordia University Canada, and invitations as an evaluator in international research councils such FP7 and the Swedish Formas, etc.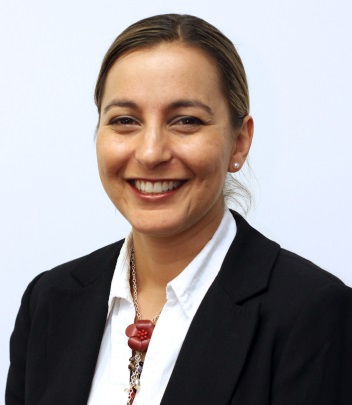 Name: Cheryl Desha
Title: Associate Professor
Organization: Griffith University
Nationality: Australian
Short bio: For the past 15 years Associate Professor Cheryl Desha has been working in the higher education sector to build capacity for resilient and liveable cities.
Cheryl has previously sat on judging panels for sustainability-related performance of projects submitted to Engineers Australia, the Spatial Industries Businesses Association, the Energy Efficiency Council, and the Australian Campuses towards Sustainability awards.
Her career goal is to empower decision-makers with information that fosters sustainable development - in the right form, at the right time, and in the right place.
Within the School of Engineering and Built Environment she is responsible for engaging Industry in executive education and fostering applied high-impact academic research.
As Director of the Digital Earth and Green Infrastructure research group within the Cities Research Institute she explores opportunities to access and engage with data for improved decision-making – spanning disaster response to training and forecasting.
Cheryl's energy efficiency and biophilic urbanism research builds on substantial and internationally regarded foundations.
This has included being lead-investigator in AUD$2.1M transdisciplinary research income, authoring high impact publications (more than 100 co-authored publications) and driving transdisciplinary research performance (The Natural Edge Project).
Seven co-authored books have sold more than 3,000 copies (Earthscan/ Routledge).
Cheryl has led her university's involvement in four core 'Greening the Built Environment' projects within the Sustainable Built Environment National Research Centre.
Currently A/Professor Desha is leading academic engagement in a new $54 Million building on Griffith University's Brisbane (Nathan) campus to house the School of Engineering and Built Environment from 2020.
This digital building includes four levels of teaching facilities encouraging the development of engineering graduates who are job-ready to tackle complex projects.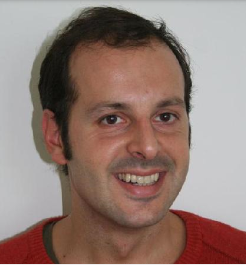 Name: Luca Finocchiaro
Title: Associate Professor
Organization: Norwegian University of Science and Technology
Nationality: Italian
Short bio: After gaining a Master degree in Building Engineering at the University of Catania (Italy), Luca Finocchiaro moved to Scotland where he earned a Master of Architecture at the Glasgow School of Art.
Luca worked in Barcelona twice, first as a visiting researcher at the ETSAB in UPC (developing his PhD thesis in environmental control and bioclimatic design) and secondly as a practicing architect.
Luca is today an Associate Professor in "Climate and built forms" and Head of the MSc program in Sustainable Architecture at NTNU.
Luca's main interest and research focus is the analysis and understanding of climate and its implementation into the architectural design of buildings able to passively address their environmental performance towards comfort.
Climate and morphological parametric analyses have been, in different research projects, addressed into design guidelines for both the design of new buildings and the energy retrofitting of existing ones.
In 2009 Luca was initiator of the NTNU proposal for the Solar Decathlon 2012 and later architect of the LivingLAB and Test Cell projects at the Zero Emission Buildings research center in NTNU.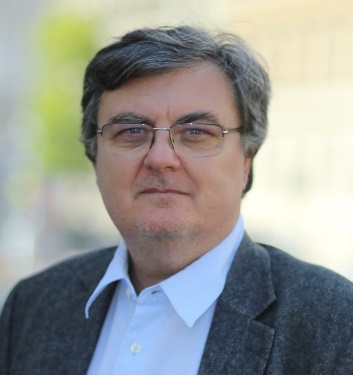 Name: Ferenc Makovényi PhD
Title: CEO
Organization: Pannon Termál Projekt Kft.
Nationality: Hungarian
Short bio: Dr. Makovényi gained an MSc in Architecture at the Technical University of Budapest. He is a Senior Designer. In 1977 he graduated and was assistant and senior assistant in the next ten years afterwards. Between 1987 and 1997 he worked at the Patriotic People's Front, at Agrobank and then at Agrober, while he spent half a year in Austria and the Netherlands. From 1997 on, for six years he was Commercial Director of Skanska Hungária. Since 2003 he is a College Professor.
He was head of Department of Building Construction at the Faculty of Architecture and Civil Engineering at the Ybl Miklós institute and from 2006 to 2014 he was the dean of the faculty. Since 2016 he is the CEO of his own design company.
He was the Vice President of the Hungarian Chamber of Architects for four years from 2009 and a is a member of the Board since 2013. He run more than fifty projects, fifteen of his designs were built. He wrote more than 70 articles, he represented the Hungarian state in the construction of the Kincsem Park and was Co-Chair in the jury of the National Transport Museum international competition.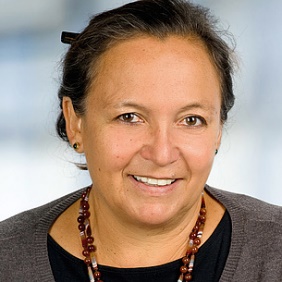 Name: Karin Stieldorf
Title: Associate Professor
Organization: Vienna University of Technology
Nationality: Austrian
Short bio: Karin Stieldorf holds master and doctoral degrees from the Vienna University of Technology (TU Vienna) in architecture and building science and is appointed associate professor at VUT. Her research projects and publications have focused on holistic design methods in architecture, based on building physics & building ecology and using building simulation systems as design-decision support. She gained several awards, among others: the Golden "Ehrenzeichen" of the State of Austria 2015, the Prize of the State of Austria (Staatspreis) 2006 for excellent sustainable architecture and a Special Award of the Federal Ministry of Traffic, Innovation and Technology for the work with students concerning sustainable development (2000). In 2013 she won the international competition "Solar Decathlon" in the US (together with her students) with the 1:1 project LISI. Her favourite teaching is the design courses, following and merging architecture and sustainability issues.
Jury members of Architecture contest (24 - 25 July 2019.)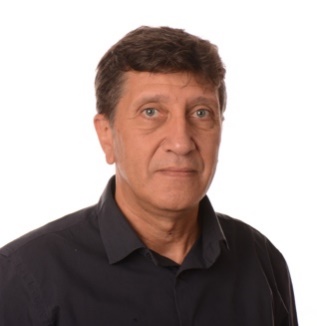 Name: Isaac Guedi Capeluto
Title: D.Sc; Architect
Organization: Faculty of Architecture and Town Planning, Technion Israel Institute of Technology
Nationality: Israel
Short bio: Dr. Guedi Capeluto is an Associate Professor at the Faculty of Architecture and Town Planning, Technion – Israel Institute of Technology, Chair of The Architecture Program, and responsible of the Master in Green Architecture Program.
His research is centered on the field of building performance, green and zero-energy buildings, intelligent buildings, energy-conscious design as well as daylight and solar rights in urban design. He is in charge of teaching lighting in architecture in both undergraduate and graduate levels.
Prof. Capeluto is co-founder of the Climate and Energy Laboratory (CELA), a member of the Israeli Climate Change Information Center (ICCIC) and is involved as research partner in various financed researches and projects, among them the development of an Energy Rating System and the Green Standard for Buildings in Israel, and the European Projects MeeFS – Multifunctional Energy Efficient Façade System for Building Retrofitting and BRESAER – BREakthrough Solutions for Adaptable Envelopes in building Refurbishment.
He is a Visiting Researcher at the Building Technologies Department, Ernest Orlando Lawrence Berkeley National Laboratory (LBNL), supervised more than 20 PhD and M.Sc. students, and published his works in international scientific journals and books among them Intelligent Envelopes for High-Performance Buildings: Design and Strategy published by Springer.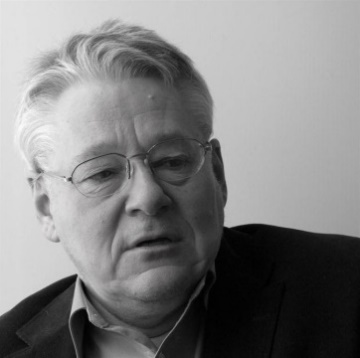 Name: Tamás Noll
Title: Principal
Organization: TEAMPANNON Design Ltd
Nationality: Hungarian
Tamás Noll graduated at the Budapest Technical University started his carreer in Miskolc as a junior designer. In this time he got Ybl prize as the youngest Hungarian architects ever since the prize was awarded fot the Handicaped Children Hospital in Miskolc. After ten years of leading architect in Miskolc Architects Workshop he got as an exchange visitor status in New York at the Emery Roth and Sons, where he worked as a designer fot three years. Coming back from the States he established his own office TEAMPANNON Ltd with his partners.
He is the principal and senior designer of the TEAMPANNON design Ltd, which company operating in the Hungarian design field since 1990. Since that time the company designed significant public buildings, university education centers, research centers, office buildings, (some of them were awarded on National and Budapest level) and worked with cooperation with design leading international companies like ODT (O'Donnell and Tuomey) from Dublin, and SFA Sou Fujimoto from Tokio. In these cooperation realized the CEU building in the Downtown of Budapest, and has been under construction the House of the Hungarian Music in the Liget of Budapest. TEAMPANNON successfully participiated many design completions, such as in the recent time first Prize winner DBC Hospital, one of the largest super hospital ever build in Hungary and the Museum of Hungarian Transport with the partner of the New York based Diller and Cofidio + Renfro office.
Tamás Noll intensively took part in the architect's public life in Hungary. He was one of the founders of the Hungarian Chamber for Architect, and hold significant position in this organization, like head of the supervison body, vice president and finally president.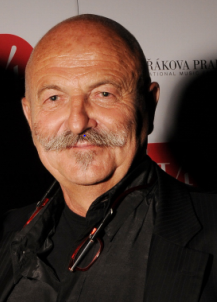 Name: Jaroslav Safer
Title: Professor Ing. Architect
Organization: Safer Hajek Architekti
Nationality: Czech
Short bio: Jaroslav returned to Czech Republic in 1991 from England and Australia, where he worked for eighteen years as an associate director of a leading Australian architectural office Daryl Jackson Architects. In 1992 he become a professor at Faculty of Architecture ČVUT Prague.
He has been a vice president of Czech Chamber of Architects since 2012.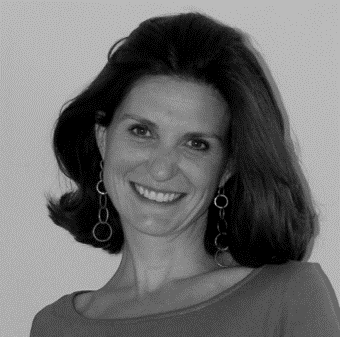 Name: Chiara Tonelli
Title: Professor Architect
Organization: University of Roma TRE
Nationality: Italian
Short bio: Chiara Tonelli is Professor of Architecture Technology at Roma Tre University and Counsellor at Rome's Architect Register since 2017. She is the coordinator of the Italian entry to the Solar Decathlon Europe, coming third in 2012 and first in 2014, and the technical coordinator of the Energy Plan for the Latium region, Italy. Tonelli also coordinates the Great Scientific and Technological Project on Energy and Environment, run by the Italian Ministry for Foreign Affairs, which supports an exchange of ideas with Argentina in order to generate knowledge on positive energy buildings for the urban regeneration of informal settlements. She regularly appears on Italian television as a commentator on architecture.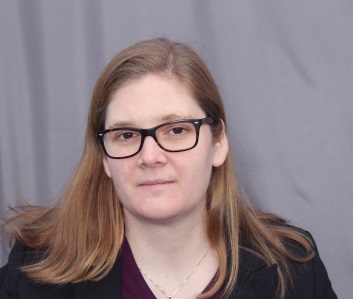 Name: Brittany L. Williams, AIA LEED AP
Title: Architect and Professional Track Faculty
Organization: University of Maryland and Gardner Architects, LLC
Nationality: American (USA)
Brittany L. Williams, AIA LEED AP BD+C is a practicing architect and faculty member in the Architecture Program at the University of Maryland whose interests lie at the intersection of environmental stewardship and building craft. She is a long time veteran of the Solar Decathlon, having played various roles in many prior Decathlons. As a graduate student participating in the US Solar Decathlon 2007, Williams was a student team leader for University of Maryland's LEAFHouse which placed 2nd overall. Williams was one of the faculty advisers for the University of Maryland's first place entry, WaterShed, in the US Solar Decathlon 2011. In addition to placing in the top three in nine contests, WaterShed garnered three awards from the American Institute of Architects. In 2013, Williams was based at Peking University in Beijing where she served as the competition manager on the organizing committee for Solar Decathlon China, the first competition in Asia.

As an architect at Gardner Architects LLC in Silver Spring, Maryland, Williams currently focuses on a detailed oriented, multidisciplinary approach to the synthesis of sustainable active and passive strategies at the residential scale. Her projects have won awards regionally and have been published nationally. Prior to practicing at Gardner Architects, her previous professional practice experiences include a broad range of institutional projects from government buildings to schools and churches. She currently teaches design studios at the School of Architecture, Planning and Preservation at the University of Maryland where her focus is on the integration of environmental stewardship into the architectural curriculum.